2021 Audi Q7  Lease Special available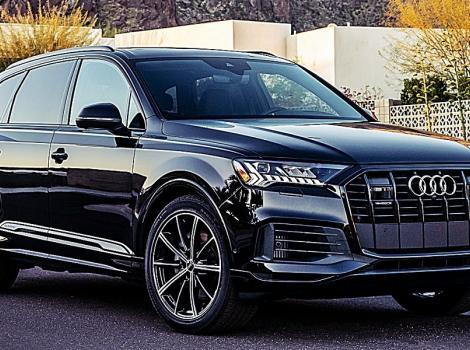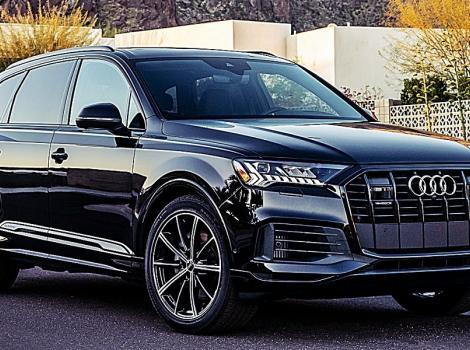 2021 Audi Q7  Lease Special available 
CALL FOR DETAILS 818.705.9200
http://www.NewCarSuperstore.com
Options to buy Audi Q7 premium on lease 
Audi is a considerable car manufacturing designing the attractive and stylish cars for the customers. This automobile designer has obtained the true attention because of Q series. Among the Audi Q series cars the name of Audi Q7 Premium is very prominent. Those who are willing to enjoy the outstanding driving facilities should not ignore this car. Nowadays, multiple car sellers and brokers are active to catch the customers and clients. Leasing a car is very common because people don't have good buying capacity. Anyhow the leasing services and companies are making this job very easy. 
Choose the NEW CAR SUPER STORE right now because it is a reliable car broker. This car broker service has maintained the significant range of stock. Buyers can contact any time to get the quotes. Normally, we provide free delivery to different states and cities in United States of America. The people of Los Angeles are being given more attention and preference in this business. This auto lease facilities, protocols and packages offered by this company are financially affordable. 
1.    Get auto leasing at our auto broker location 
2.    The down payment is negotiable based on credit 
3.    The customers should choose Audi loyalty program to get more discounts. 
Nowadays, the customers are trying to find the lower interest rates. They don't have enough financial power to pay huge charges. This makes the car leasing a dangerous option. Don't be worried about the leasing facilities. As mentioned above there are multiple leasing services working in this industry. They offer variable rates and packages. For affordable auto leasing protocols prefer the NEW CAR SUPER STORE. 
We bet that you can manage to pay for the leased cars. Buying a new car is even easier if you choose the loyalty program offered by this auto broker.